Hello all!
It's my favorite time of the week! I just love sharing with you guys about how God has blessed me each week. It really does something for your perspective. I encourage you all, that even if you are not much for linking up, that you consider doing this each week (even if it's just on your own.) You will be surprised at the change in your mindset. :)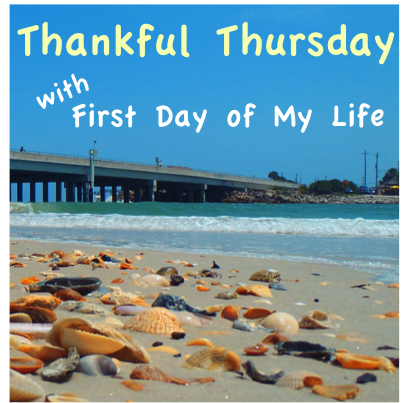 This week I'm thankful for:
* A fantastic weekend with my love and a baby shower filled with many blessings for Declan. You can check out pics from that here.
* A wonderful birthday (Tuesday) and evening out with my husband. You can read about my birthday thoughts here.
* Yummy leftovers to enjoy for dinner tonight. (Yay, for tasty Southern bbq ribs from Applebees!)
* My first Scentsy event this weekend as well as some amazing friends visiting! :)
* My mom was able to get a new place...I can't wait to visit!
*Our next baby shower at the end of the month. I can't wait! Showers are so much fun! :)
So what are you thankful for this week, dear friends?
<3 Anna