Hey guys,
Today I'm linking up with the lovely Miss Cami for another Tasty Tuesday. :)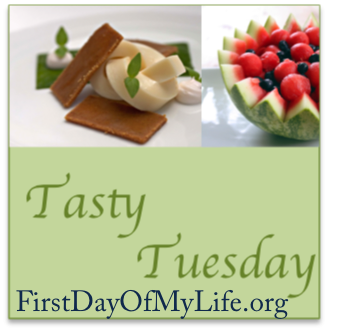 The recipe I'm sharing I got from my mom who got it from my Aunt Gail. The recipe had no name or if it did it got changed to Gail's Stuff. I had some of the stuff on hand and decided to make my own variation...which is now Anna's stuff...lol. ;)
You will need:
1 crockpot
1 red bell pepper
1 green bell pepper
1 1lb ground beef
1 can corn and peppers
1/2 cup of shredded Colby
1 jar Hunt's traditional tomato sauce
Add oregano and basil to your liking
First brown your hamburger meat. Then strain and add to crockpot. Dice up your peppers and add all ingredients to pot. Cook on high until everything is cooked thoroughly. I whipped this up in a couple of hours, so no need to cook all day or too much preparation. You can serve this on it's on or over rice or pasta. Enjoy!
Another crappy phone pic...but you get the idea.








<3 anna
3>