Hey lovely readers!
I hope you all are having a wonderful week!
Today I'm linking up with the amazing
Cami
! :)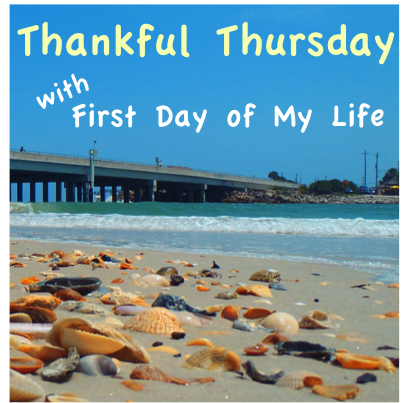 This week I'm thankful for:
* A wonderful weekend with family. :)
Miss Belle...the sweetest dog!
The girls...best buddies!
John's grandmother gave me this book. :)
Bag full of goodies from some of the grandparents. :)
John and his brother were read this book and now it's Declan's.
Hee! I love this shirt!
A necessity!
They found this book at a big book sale.
I do!
Super soft blanket
* I won a blog giveway with Cami. I'm super excited and feel that it's the perfect prize for a pregnant lady. I can't wait to pamper myself!
*John and I taking care of business. We are both working very hard to get things ready for Declan's arrival. This includes contacting a realtor this week and negotiating prices for our internet and cable bills. Every little bit helps!
* John was able to get Sophie a flea pill. Our poor baby has been suffering since summer hit and we haven't found a new vet yet. So glad that our previous vet was kind enough to mail a pill!
* An exciting opportunity! I can't wait to share with you all more on this one! :)
* My little soccer player in the making...moving and growing more and more each day!
* Finding fun freebies and samples---especially stuff I can use for Declan.
* Looking forward to trying some new recipes and sharing those again.
* My sweet (step) mother-in-law purchasing me some new Skecher active shoes and some other maternity stuff. So helpful!
*And last but certainly not least, I'm so thankful for God's provision and faithfulness in my life. I feel truly blessed at all He is revealing to me now. <3
So what are you thankful for this week?
<3 Anna