Hey guys!
So last summer, I started a Summer Bucket List. I didn't get very much crossed off, but I am giving myself a break because--"Hey, I was super pregnant." lol. This year, I hope to do more of these, especially the free stuff. I have found that some of the best memories you can make don't cost a thing or cost very little. (I also know that some things are worth splurging on, but I'm not going to mislead any of you in thinking that we don't live on a budget...lol. I don't care how much you make, everyone needs a budget, but that's a song and dance for another day. ;)
To add to the fun, I'm linking up this year with: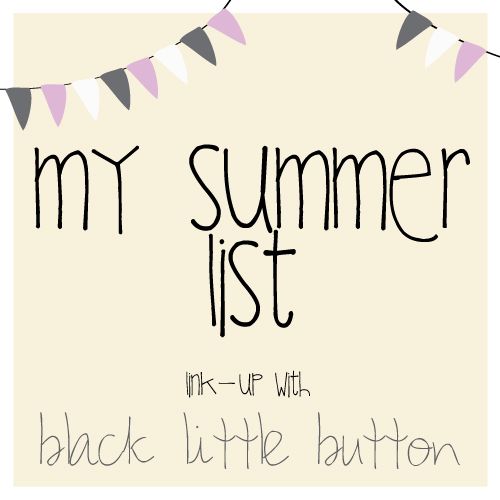 So without further, adieu...My Summer Bucket List of 2013!!!
Visit the Ivey Arboretum and Carolina Park.
Visit the Hickory Art Musuem (We have done this a couple of times already, but they get a new exhibit every so often.)
Visit Glen Hilton Park
Go to the library (I definitely want to read more this summer. Declan's bed time is becoming my reading time.)
Visit Downtown Hickory, we haven't done this much other than going to the Farmer's Market.
Check out a local festival. I love festivals they are so fun and a great way to spend a day!
Visit the Science Center. (We went last summer and I think Declan will love it! Fridays are free! :)
Visit the Catawba History Museum.
Visit the Western NC Air Musuem.
Visit the Ashe County Cheese Factory (Who here doesn't love cheese?! lol)
And I could go on with this list.
Here is my list from last year:
Eat breakfast outside

Try a "new" to us fruit

Go out for ice cream

Go to the zoo

Go to the Farmer's Market
Go swimming
Go on a hike

Make homemade lemonade

Go stargazing
Go to a pick-your-own farm
Go to a "new to you" park
Family Game Night
Cookout

Make ice cream sundaes

Go on a scavenger hunt

Catch lightning bugs

Fly a kite

Go on a picnic

Go to a museum

Visit a nature center

Make suncatchers

Make smores
Eat watermelon
Make fresh salsa
Watch a fireworks show
Go to a baseball game
Play mini golf
Write a letter
Paint

Learn to sew

Be a tourist in your own town

Go to a movie

Make a scrapbook/photo album of all your summer fun

Go to a drive-in-movie

Visit a petting zoo

Water balloon fight!

Build a fort

Go geocaching

Draw with sidewalk chalk

Catch caterpillars and watch them grow

Read!

Make a summer cocktail

Make a tie-dye shirt

Get a puzzle to do together with a summer scene

Visit the pool

Play Frisbee

Family Moon walk

Make homemade pretzels

Get a funnel cake

Overnight staycation

Ride in a canoe/paddle boat

Go bowling

ABC Photo Walk

Canning/preserving

Beach

Flea market

Breakfast for dinner

Make "fairies" in a jar

Late night diner run

Movie marathon

Arcade

Make a working volcano

Make iced coffee
I bolded some of the ones that I hope I can actually fit in this summer. ;) I also crossed the ones that have already been accomplished this year.
Here are some more fun ideas found on Pinterest: