Hey all!
It's another Thankful Thursday and time to link-up with some amazing ladies! :) ( Cami, Laura, and Carina)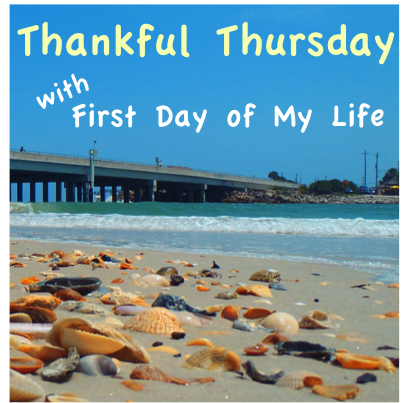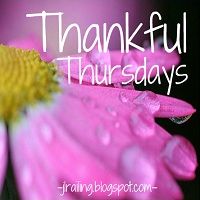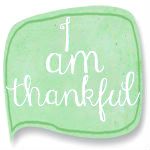 This week has been a rough one and so I love the brief moments of happiness and time to do something that makes me smile. I love sharing with you all about God and the many blessings in my life each week. I'm so glad that I started linking up with Cami and recently found other Thankful bloggers to link up with and learn about as well. <3
I'm thankful for:
* The kindness of others, because of John's work friend and my cousin, I was able to get to Georgia and see my great-grandfather who is dying. This was such a precious gift to me and I'll never be able to thank them enough.
* God allowing me to make it in time to see him. I'll never forget the smile and look of recognition in his eyes when I came. He was so surprised and happy to see me. I'll treasure that always.
* The knowledge that I will see my pawpaw in heaven again one day. He will have a new body and have no more pain. Praise the Lord!
* Due to this unexpected trip, not knowing when my pawpaw will pass, etc. I had to cancel my scheduled maternity session. My mom was able to book us a more affordable session and I'm so excited about the prospect of it. This may turn out even better than the original plan!
* Sweet gifts for Declan from mom. She is spoiling him already! She was so thrilled to get to feel him kick for the first time! :)
*Wonderful friends and bloggy friends, who have been praying for my pawpaw and family. You guys are amazing! <3
* Excitement for a dear friend...I can't say anything...but so excited! lol
* The gift of life and love. My great-grandparents have been together for 70 years. They have known each other since my great-grandmother was 13 years old! The love they share and the life they shared...will never be forgotten. I'm so thankful that God has blessed me in seeing that and something to strive for!
* GA baby shower this weekend! Looking forward to seeing family and friends!
*My husband, who has been such a rock for me through all of this. Thank you, God for blessing me with him.
What are you thankful for this week?
<3 Anna