Hey guys!
It's time for another edition of Thankful Thursday. As always, I'm linking up with one of my bestest bloggy friends, Cami! :)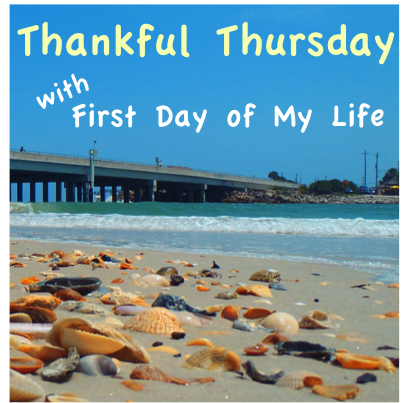 So this week I'm thankful for:
* My independence---We may not all see eye to eye on politics, but we can all say that we are thankful for the freedoms we are given in this country. <3
*Our AC and electricity---I have friends that have been affected by the bad storms---some are still without power and with record temperatures, I know that it's been a rough time for all of them. Please keep them all in your prayers.
*Having a nice long weekend with John. <3
* I won a giveaway and my stuff arrived, it was various lotions...so I had a spa night, Monday night. :)
* My mom is doing much better. (She fell and sprained her right shoulder, and hurt her rotary cup on left shoulder)
*1st Baby Shower this weekend! (I promise plenty of pictures to come soon! :)
*My first Scentsy Event and spending time with great friends next weekend!
* I had my first stranger notice that I was pregnant...it only took 29 weeks! lol
* Being told I'm beautiful, it helps when you feel huge to get a compliment every now and then. ;)
*Having a healthy baby and the pregnancy going smoothly thus far. Praise God!
So what are you all thankful for this week?
<3 Anna