Hey guys!
I don't know how you all are doing, but this has been one of those long, tough weeks. So it feels good to sit down and think about what has kept me sane and given me a smile this week. :) As always, I'm linking up with the lovely and sweet Miss Cami. One thing I'm definitely thankful for is our bloggy friendship! <3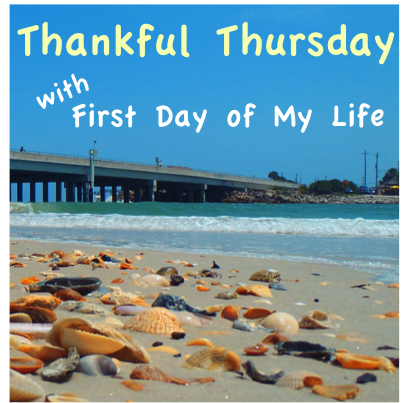 This week I'm thankful for:
* A long weekend with my wonderful husband, we are going to visit his father and stepmother in VA. I so can't wait. I won't have internet access and our phones don't work that great there, so it will be nice to unplug for the weekend.
*Articles like this one!
* John's first Father's Day (I know that some people don't celebrate until the baby is born, but we do!) I can't wait to give him his gift!
* I got some Biore samples in the mail. I just love that stuff! It makes my face feel so clean and it's the only stuff that really works on my skin.
* We are getting our first self-serve frozen yogurt shop in Hickory! I'm so excited I've been wanting to get frozen yogurt for forever! The grand opening is this weekend (which we will miss) but we got a great flyer in the mail with coupons...yay!
*Declan has been kicking a lot more. John got to feel him kick several times last night. I was so proud of him! lol
*I get to do a bit of maternity shopping this weekend...much needed!
*My renewed addiction to Pinterest...that could be a good or bad thing! ;) I will say this, I'm being a lot more proactive about actually using my pins.
* We visited our local library this week. It was a nice escape to be surrounded by all those books...happy sigh!
* I am so blessed each and everyday to be married to my best friend. He does and is so many things to me. I can't brag on him enough. <3
What are you thankful for this week?
<3 Anna