Hey guys!
It's time for another Thankful Thursday with the lovely Miss Cami! I truly look forward to these posts each week and the great feeling that comes with acknowledging all that God has done for me.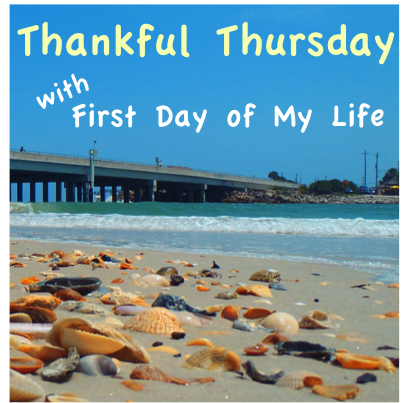 Today I'm thankful for:
My hubby has the whole week off. It has been wonderful! Yay! Vacation!
My health and my sweet son's health!
Tomorrow we will be heading to Georgia for most of the weekend. My youngest sister and cousin are graduating high school! I look forward to spending time with family and catching up with a few friends.
God blessed us with our tax return coming right on time. That money has been such a blessing to us!
I am now (finally!) officially a Scentsy Independent Consultant. If you are interested in purchasing something or getting more info, comment below. Thanks!
I'm going shopping this week for much needed clothes and shoes.
I love getting mail and we have a few packages on the way!
Last week, John and I went to our first small group meeting. It has been wonderful. It's great to meet new people and make connections in our new home. :)
I have been using a different approach with my bible study time and it's really been helping me.
God has given me peace about the future and I'm excited to see what is in store for us!
What are you thankful for today?
<3 Anna