Hey guys!
It's time for another Thankful Thursday with Cami! :) Be sure to check out her blog and the other great bloggers who link up! :)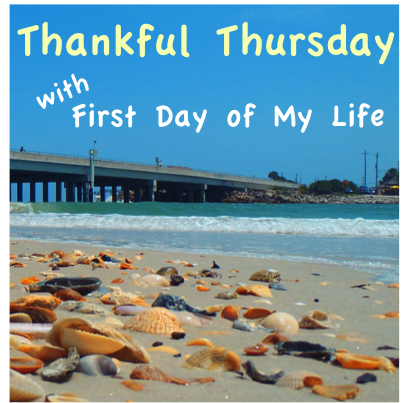 This week I'm thankful for:
* Yesterday was a really hard day. I was feeling really insecure. I'm getting bigger...obviously, I'm pregnant. My thoughts were really negative and most of my insecurities were on loud speaker in my ear. Okay, so that was the bad. The good was that I was reminded of some truths. It's amazing the way God uses people to get his points across. My wonderful husband was able to speak some encouragement to me and a conversation I had earlier in the week with a dear friend on an unrelated subject, actually applied to what I was feeling at the time. Reminders are the best right?! :)
*John has the whole weekend off and it will probably be the first in awhile that we don't have any plans and are free to do whatever we wish. Yay!
*I'm happy to see my family and friends are doing well. I love getting good news about them!
* This recipe is amazing and I made it last night. Cami has had me thinking about brownies for awhile now. lol
*I'm looking forward to seeing family and friends in the upcoming months. :)
* If you don't know Lesley, you should definitely go check out her blog. She is one of sweetest bloggers out there and she recommended me to this site. My new obsession! :)
*I'm finally getting things crossed off my to-do list. It feels good!
*I'm participating in a Photo-A-Day Challenge on fb. (I'm working on taking more pictures.)
So what are you thankful for this week?