It's another beautiful day here and there is so much to be thankful for!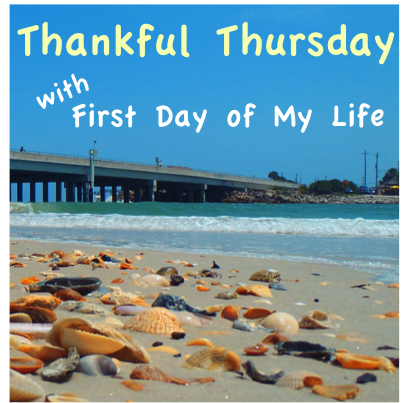 I'm so thankful for my family. There may be problems that hit us, but I'm so happy to live in a peaceful home.
All of us, minus Baby Bean.

My sweet nephew, Oron turns 1, March 29th. Happy Birthday, Oron! We love you!
Time seriously flies!
Good deals! Today McDonald's is selling their awesome frozen lemonades for .25! Be sure to check and see if your local McDonald's is participating! :)
I'm thankful that God is teaching John and I to be grateful for what we have. It's so important to embrace the gifts that you are given and not to go to the other extreme of being boastful. It's important to find balance in all things.
We are excited and looking forward to spending time with family and friends in the upcoming months!
***Next week starts the beginning of my new Monday and Friday posts. I'm really looking forward to sharing those with you all.***
***If you are interested in doing a guest post with me and have not contacted me, be sure to do so ASAP! It can be a new post or an old favorite, doesn't matter to me. :) ***
<3 Anna